Welcome to HalifaxExplosion.net / SVP Productions

This website contains the following three general categories:



HalifaxExplosion.net:
contains images and reading material related to the 1917 disaster, including early history of the Royal Canadian Navy, the RNCC and HMC Dockyard. Featured articles are by H. B. Jefferson, Rear-Admiral Bertram Chambers, Michael Dupuis, Janet Maybee, Garry Shutlak of the Nova Scotia Archives. Includes commentary on several re-discovered photographs of the explosion by Lt. Victor Montague Magnus.

The Anatomy Of A Disaster - the evolution of a year's research by Joel Zemel and Pierre Richard that aimed to debunk the myths and correct numerous misconceptions surrounding photographs depicting the Halifax Explosion blast cloud.

SCAPEGOAT:
by author/historian Joel Zemel, is a comprehensive history of the events leading up to the 1917 Halifax Explosion and the numerous legal proceedings which followed. Winner of the 2014 Dartmouth Book Award for non-fiction, the book is available online from New World Publishing, amazon.ca, indigo.ca and 49th Shelf. In HRM: Carrefour Atlantic at Historic Properties in downtown Halifax and other select bookstores, as well as all major and independent book outlets throughout the four Atlantic Provinces. A Scapegoat talk in three parts can be viewed on YouTube: Part 1, Part 2, and Part 3.

Scapegoat has also won the 2015 Bronze IPPY Award (Independent Publisher Book Awards) in the Canada-East Best Regional Non-Fiction Category.



SVP Productions (svpproductions.com):
an active website since 1999, features Scapegoat, the extraordinary legal proceedings following the 1917 Halifax Explosion, a book by Joel Zemel; William Shakespeare's Sonnets on CD read by Walter Borden; a social history by A. D. Boutilier entitled The Citadel On Stage. Also, Nell Shipman (filmmaker), James Barry (fiddle player) and Elizabeth Styring Nutt (artist) along with jazz guitar information, resources and suggested listening.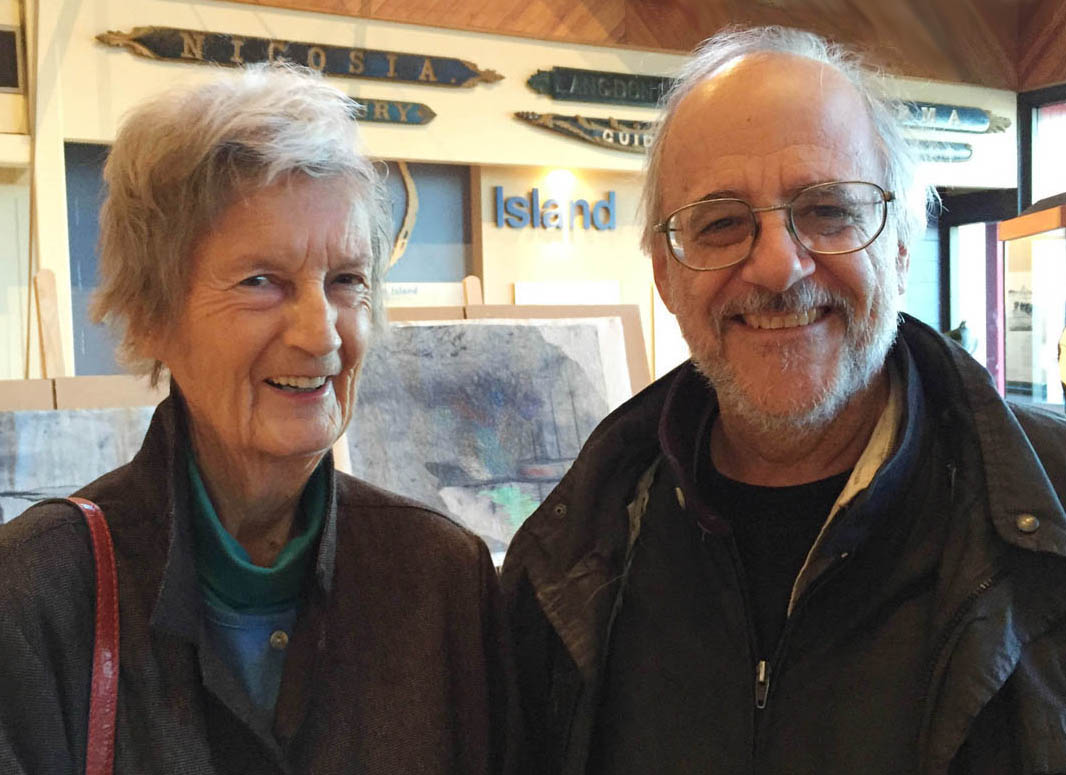 Janet Kitz and Joel Zemel, December 2015
(courtesy of the MMA)

Read a review in the Chronicle Herald (30/11/15) by John Boileau:
Scapegoat Probes Explosion Fallout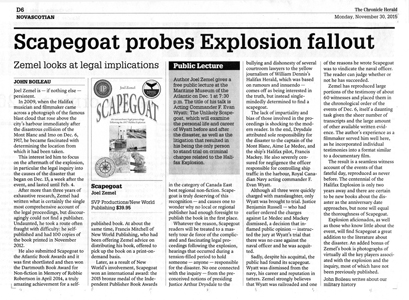 ***

Tracking the Elusive Halifax Dockyard Observatory 1828-1830.

Joel Zemel's name is on HRM's List of Professional Researchers.

Read an article from page 3 of the National Post, 18 June 2014, regarding the destruction of Ground Zero
and the the loss of the harbour view from Needham Hill. Janet Kitz and Joel Zemel are interviewed.

Listen to a radio interview with Joel Zemel and Rick Howe on News 95.7. (19 June 2014)

CTV Atlantic interview with Joel Zemel.

Global TV interview with Joel Zemel.

Listen to an interview with Joel Zemel on the Rick Howe Show on News 95.7
concerning the inappropriate siting of heat pumps.

***

The 2014 Atlantic Book Awards.

Read the complete winners list of the 2014 Atlantic Book Awards.

The 2014 Atlantic Book Awards Festival poster.

Visit Joel Zemel's Jazz Guitar Information and Resources.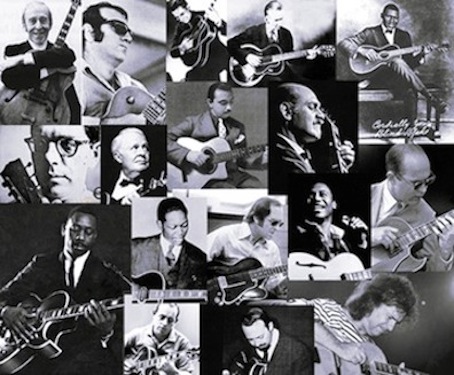 ***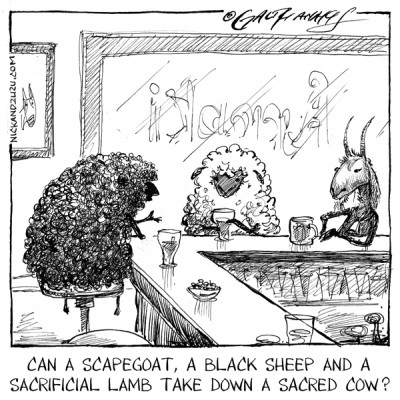 by Nick Galifianakis © 2013

***

All text and images Copyright © 1999 - 2016 SVP Productions.
All rights reserved.